This bloody horrifying sticker pack for iOS messages includes 31 stickers, carefully crafted in my design laboratory with a Wacom tablet and Adobe Illustrator. Sixteen designs were brought back from the dead, and re-animated with witchcraft from Apple Motion.
🎃 👻 🧛🏻‍♂️ 








Reviewed to death.
Killer Stickers is holding strong with 5.0 ⭐️ rating thanks to our customers dying over the frightful animations and deadly details.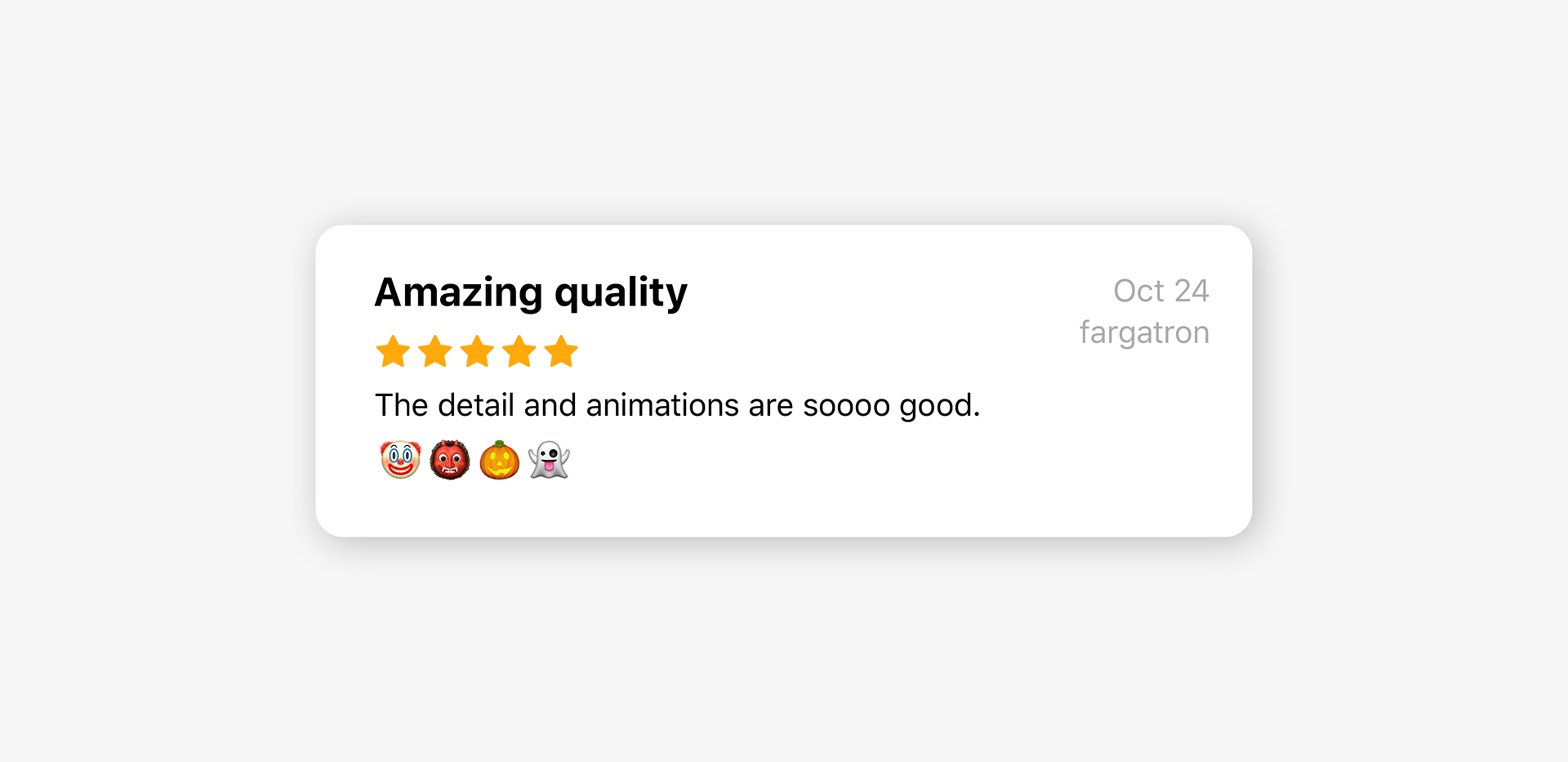 Put on your mask.
Stickers in iOS 13 are now better integrated into the messages app—allowing for even more ghoulish antics. Send your friends photos and videos with stickers live-tracked onto your face byharnessing the augmented reality found in newer iPhones.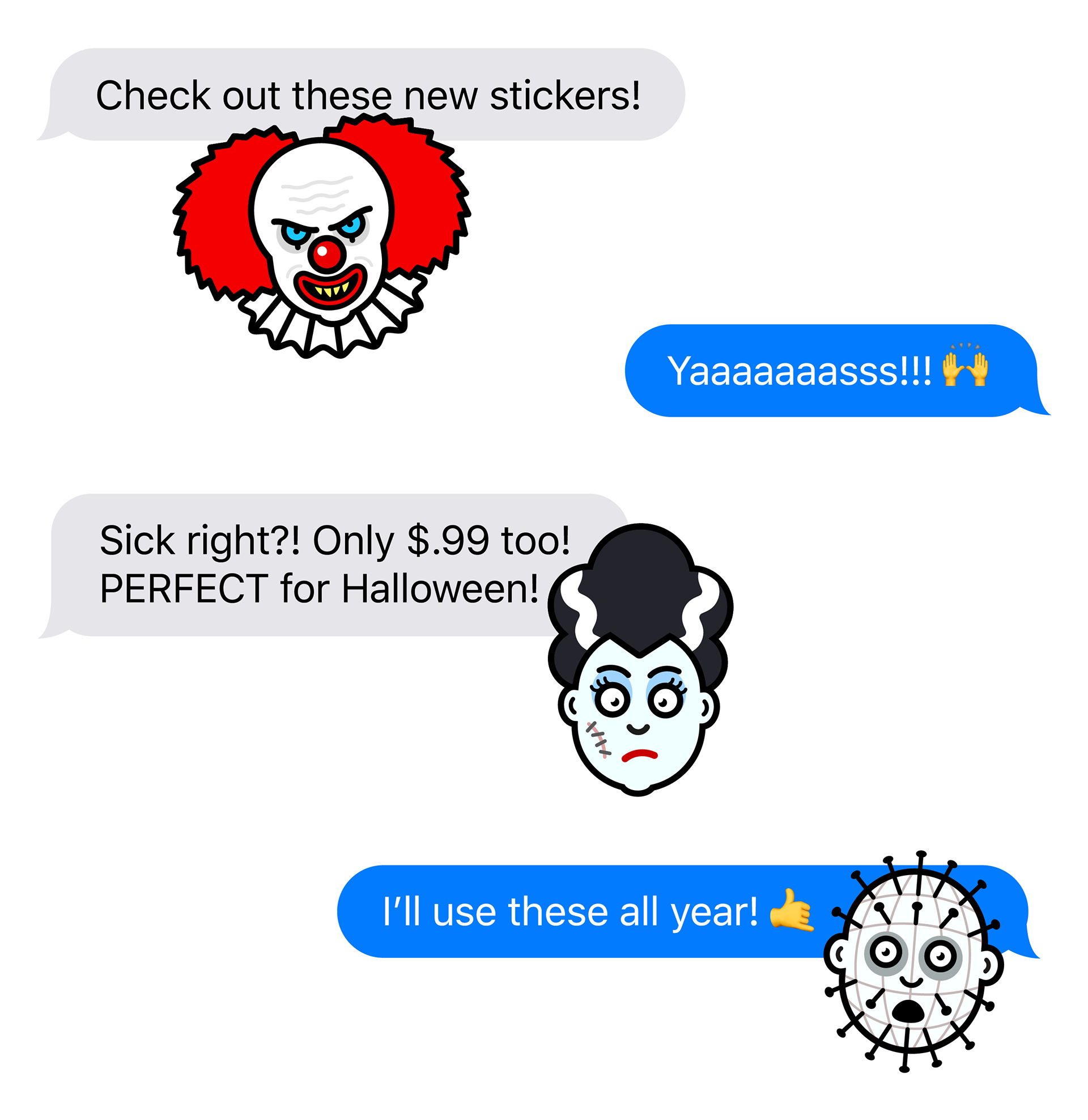 Killing the details.
The app store screens were heavily inspired by the wax wrapper, off-register, halftone vibe seen in trading cards and sticker packs from the 1980s. Illustrator brush packs and textures from
Retro Supply Co.
came in super handy for acheiving these vintage effects. For extra authenticity points, I scribbled items off the checklist by hand, with varying shades of blue and black.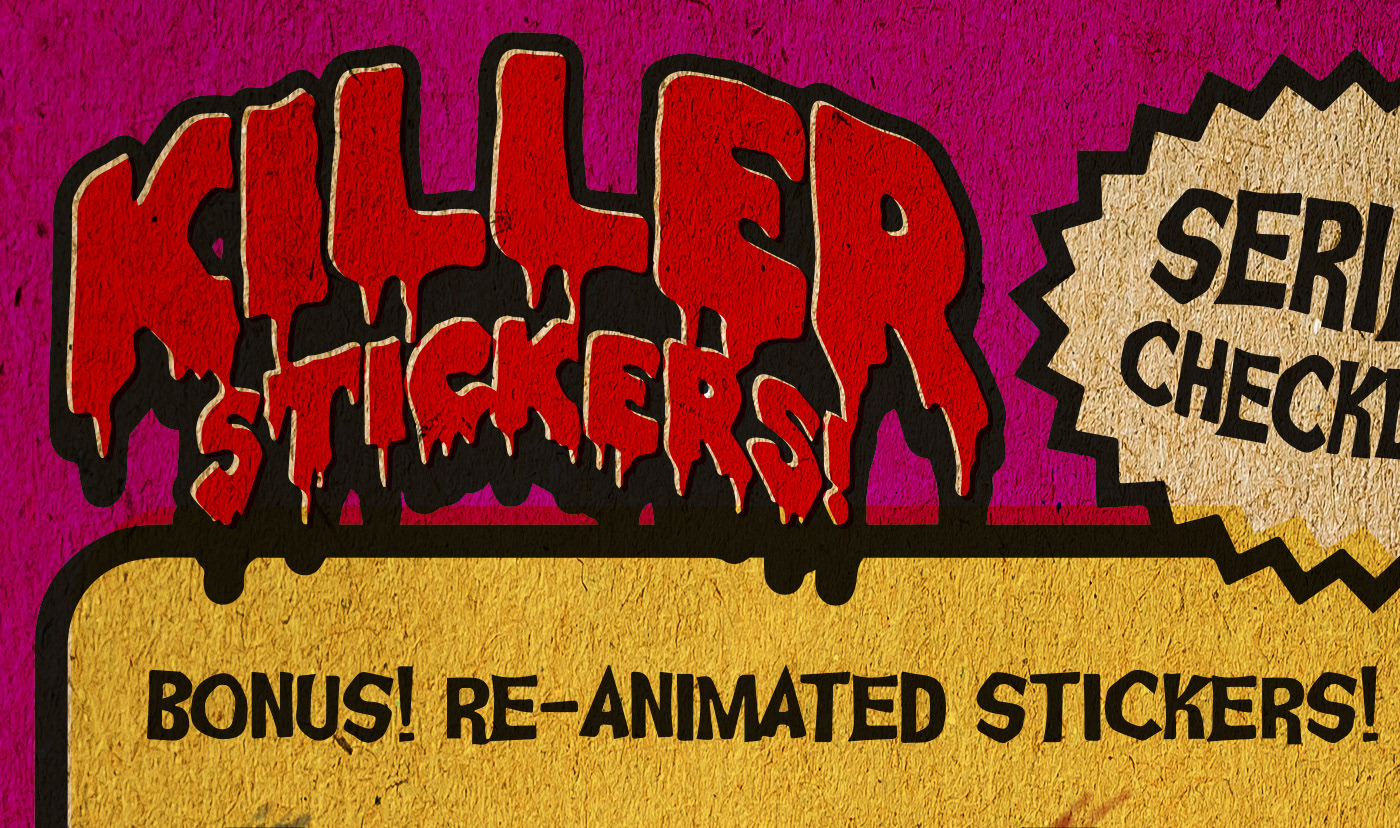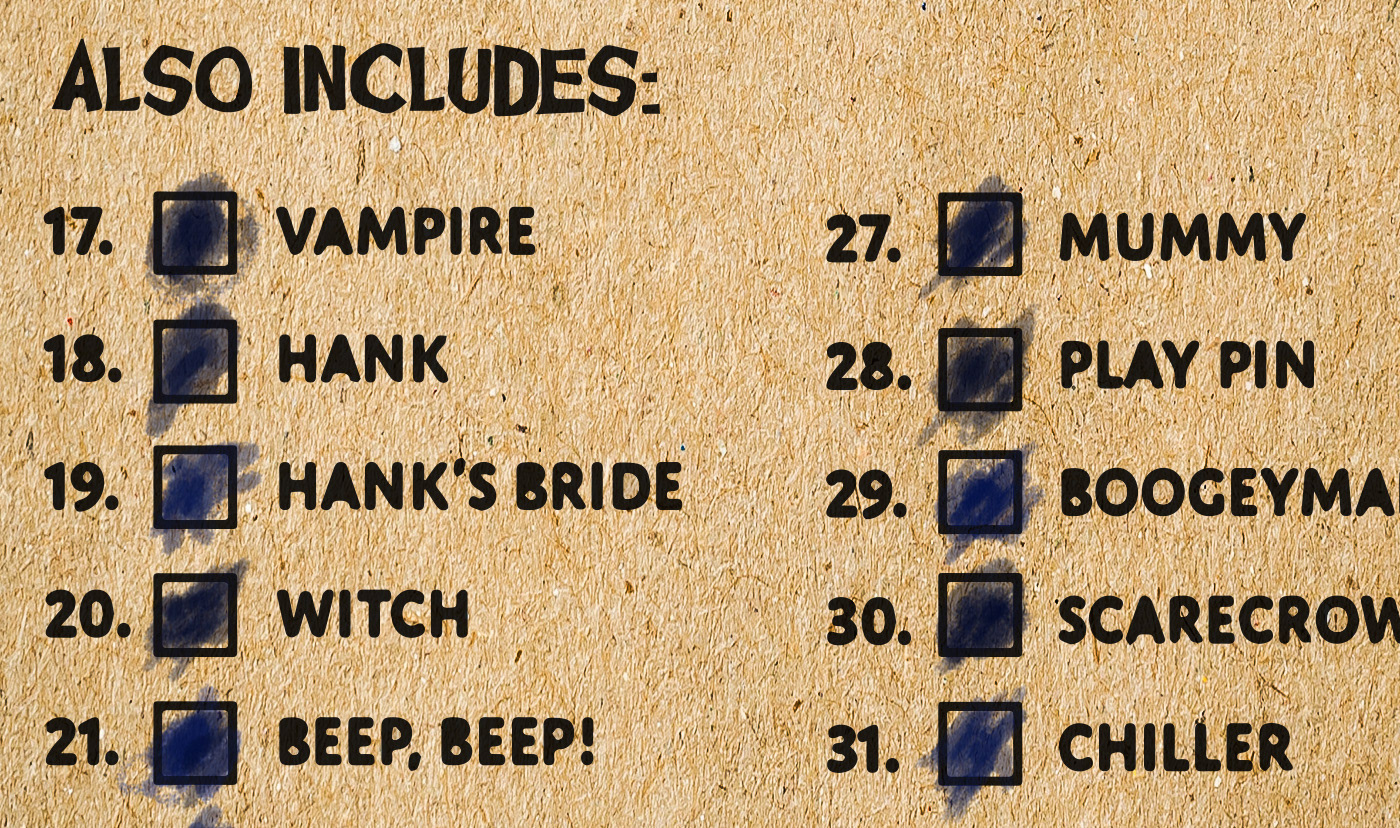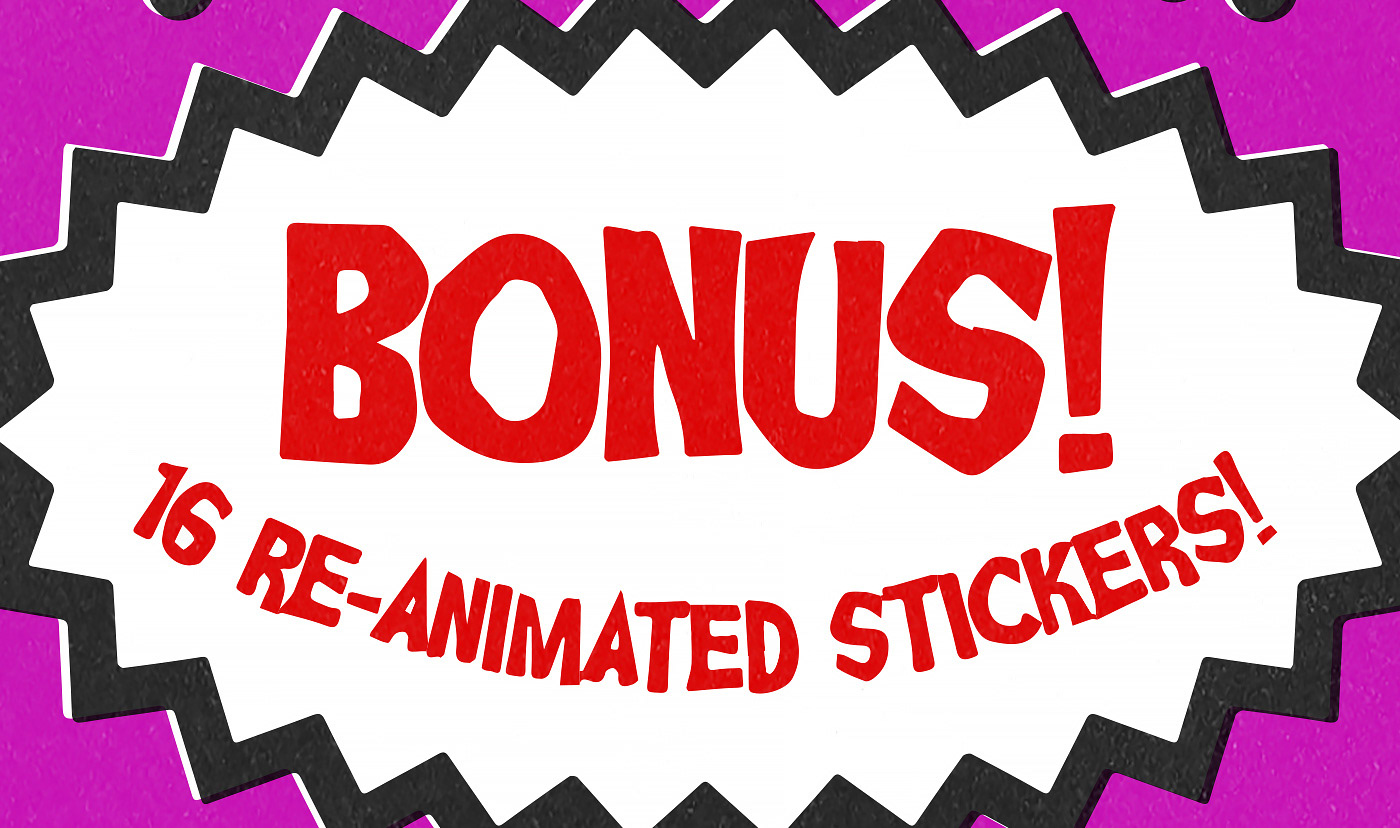 Stick or treat.
A small run of Ground Breaker, Braaaains, and Slap Shot stickers were given out to neighborhood trick-or-treaters on Halloween—and forced onto various co-workers and friends. Stickers were printed by the totally awesome folks at Sticker Mule.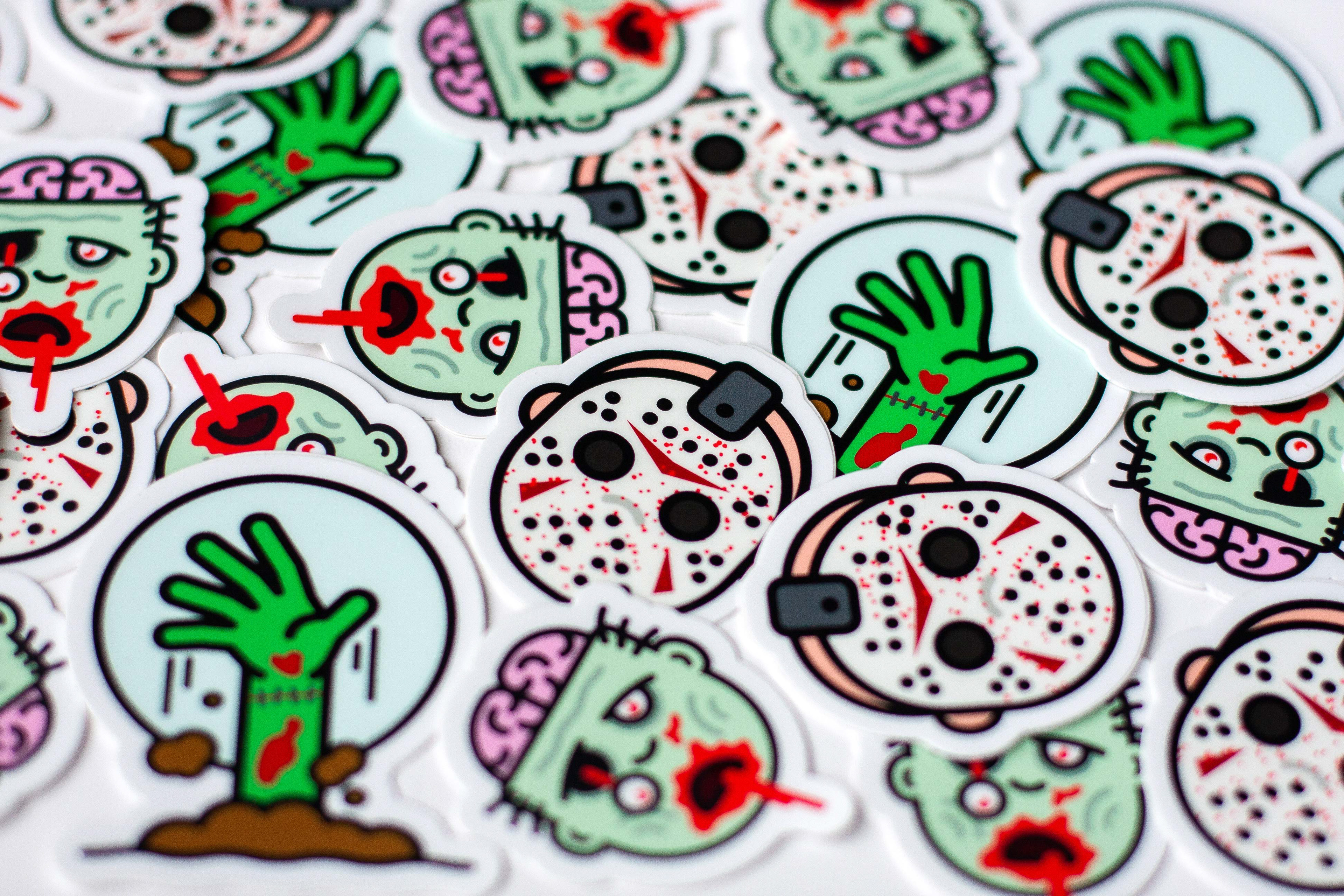 Killer Stickers has held the #1 spot in the App Store several times thanks to organic downloads and being featured on several websites including 
App Advice.
  🎉 🔪