Killer Stickers
Revive your dead conversations with this horror themed sticker pack for Messages on iPhone and iPad.
2019 – Present
Visual Designer and Pseudo App Developer
Create a side hustle selling sticker packs in The App Store for iMessage, gain more knowledge about the iOS app development process, and keep my design blade sharp. 🪓
Killer Stickers has terrified messages all over world with over 12,000 downloads, and was featured in the App Store for iMessage,
AppAdvice
, and 
App Sliced
.
Bringing them to life.
These horrifying stickers are created with simple shapes and pathfinders in Adobe Illustrator, focusing on facial expressions and subtle details. Once the designs were dialed in, they were chopped up and brought into
Apple Motion
to be animated, and then sent to Xcode for submission to the App Store.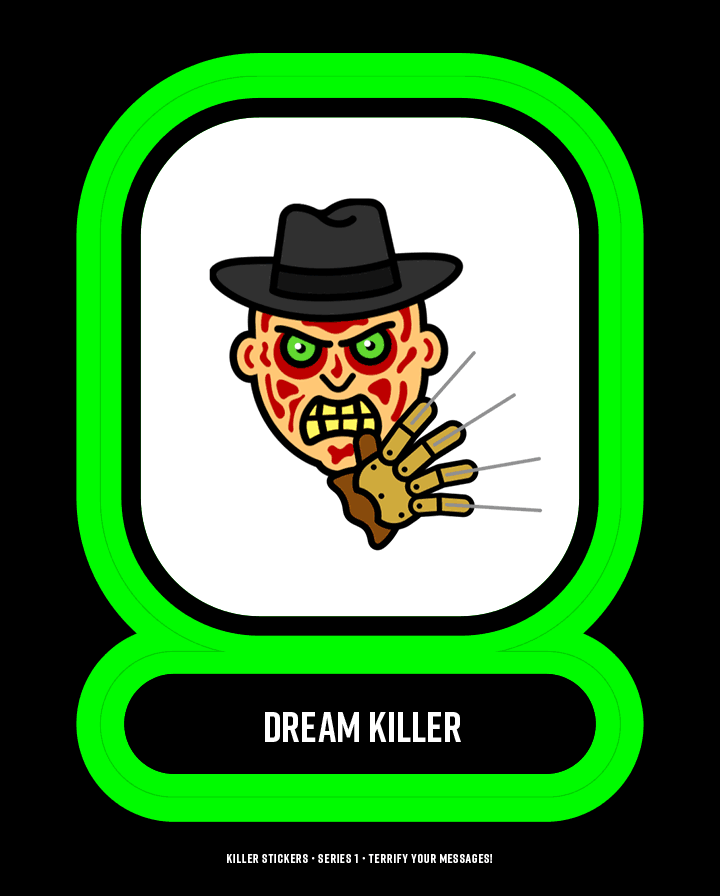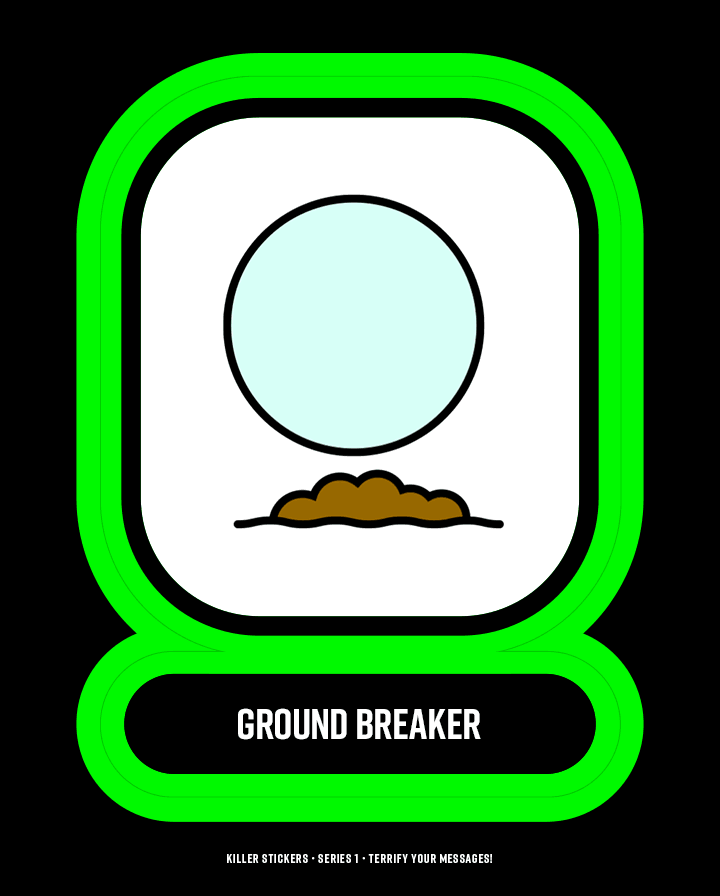 Make FaceTime killer.
Wear a mask to your next FaceTime call by placing a Killer Sticker on top of your face — nobody wants to see your ugly mug anyways.
The devil's in the details.
The "Screamshots" in the App Store are inspired by the wax wrapper, off-register, halftone vibe seen in vintage trading cards and sticker packs from the 1980s. Illustrator brush packs and textures from
Retro Supply Co.
came in super handy for achieving these vintage effects.
Freddy and Jason approved.
Select designs have been brought to life with help from 
Sticker Mule
. All merch is quality inspected by Freddy Kruger and Jason Voorhees before making their way onto laptops, backpacks, mugs, and coffins. ⚰️
Grooves for ghouls.
Keep your Halloween party going late into the night with this Killer Halloween playlist featuring tunes from The Misfits, Billy Idol, Mötley Crüe, Talking Heads, Yeah Yeah Yeahs, The Black Keys, and more.

Featured by Apple.
Killer Stickers was featured on the main page of the App Store for iMessage in October 2021. It even crawled its way to the #1 spot — beating out Disney's Nightmare Before Christmas sticker pack! 🥇🙌🏼