Chillin' Hottubbin' and Drinkin'
Send a shaka, beer hugger, mix tape, munchies, and more with this pool-themed sticker pack for iPhone and iPad.
2018 – Present
Visual Designer and Pseudo App Developer
Sell a bodacious pool-themed sticker pack in The App Store for iMessage and keep my design skills pH balanced.
C.H.A.D. has stoked thousands of messages across the globe, swam to the #1 spot in The App Store for iMessage, and featured on 
Boy Genius Report
and
AppAdvice
. 🥇🤙🏼
Stickers with a story.
Real life experiences inspire every C.H.A.D. sticker. From funny conversations about backyard pool life, to watching my kids devour snacks at the pool, each one of these has a story behind it. Stickers are designed in Adobe Illustrator and animated in Apple Motion — sick brah.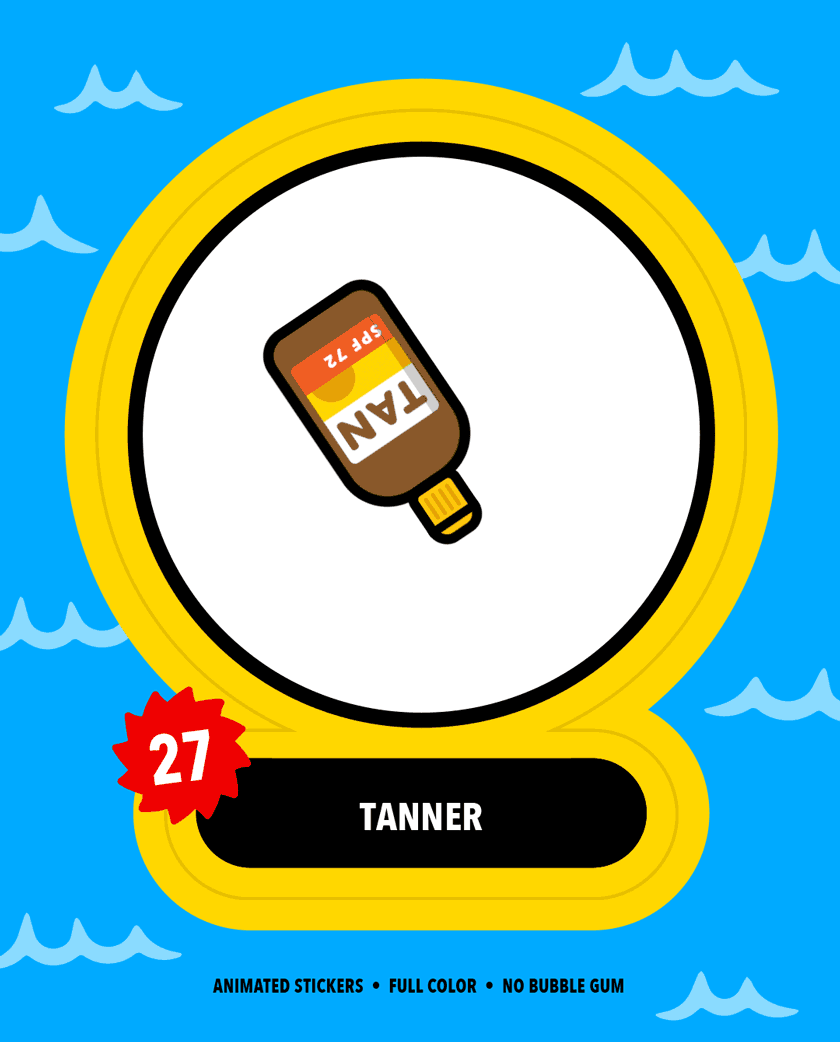 Retro vibes.
Inspired by trading cards and sticker packs from the 80s, these preview screens use vibrant colors, halftones, screen printing effects, and loads of stoke. Keep a look out for the "Red, White & Brew" edition only available on the 4th of July — perfect for lighting up your messages by the pool!
Pool products.
Keep your drink cold with an official C.H.A.D. Beer Hugger™, slap a sticker on your ride, and push a pin into your sun visor. Don't have the sticker pack yet? No worries, scan the QR code on select products to start shocking your messages today — so sick! 🤙🏼
The hottest summer mix.
Keep your pool party lit with the C.H.A.D. Poolside Mix with tracks from DaBaby, Duran Duran, Cannons, Doja Cat, Saweetie, Tame Impala, Wet Leg, and more. Young kids at the pool? No worries, parents can party worry-free with this 100% non-explicit playlist!

Floating on top.
C.H.A.D. has chilled at #1 spot in The App Store several times thanks to being featured on 
Boy Genius Report
and
App Advice
 — beating out the Easter Bunny, Happy Birthday, and Pride sticker packs! 🐰 🎉 🏳️‍🌈